How does it work?
The cost is £2.50 per person, per hour to play games. This is 'capped' at £3.50 for members and £7.50 for non-members.
Non-members reserve their table for up to 3 hours. In that time, they can play as many games as they like! In addition to the lower 'price cap', members' tables are reserved for an additional two hours.
When your time is up, you're welcome to keep playing (if we're not too busy). Otherwise, we will come and let you know when you've got around 20 minutes left.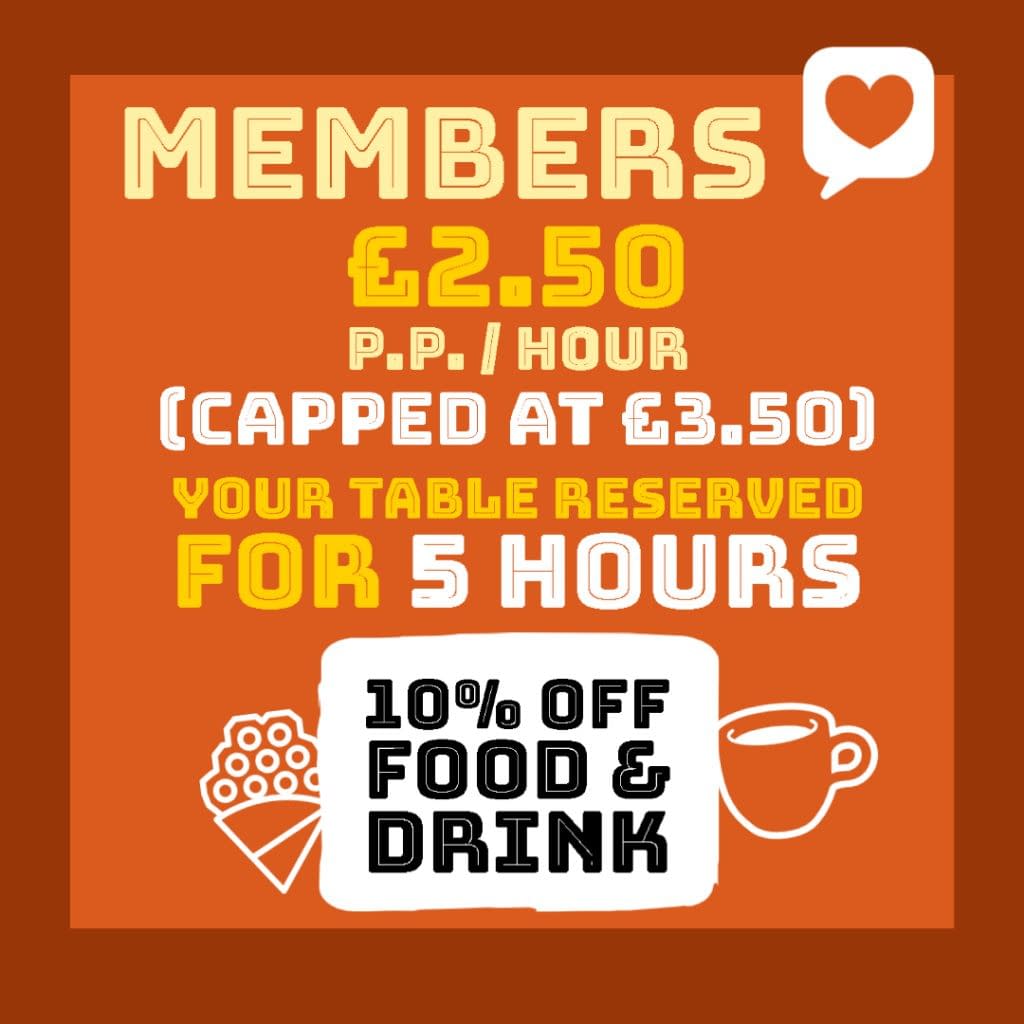 Membership
Membership sound good? It's only £25 for 12 months (£20 for students and NHS staff). It also gets you (and your whole table) 10% off food and drink as well as access to some exclusive events and competitions.

The membership fee includes your first game, and a lovely little membership card (to show off to your friends, naturally!) Enquire inside for more information.
Should we book in advance?
Yes! We're only a small board games café and we can get quite busy. To avoid disappointment, we recommend booking ahead. You can either use the form below – or call the café to make (or cancel) a booking.
This also helps us ensure that we are adequately-staffed on the day and are able to get food and drinks to you in a reasonable amount of time.
How long can I book for?
Members can reserve a table for up to 5 hours.
Regular visitors can reserve tables for up to 3 hours.

Need to cancel or change a booking?
If possible, please use the link provided in the confirmation email and simply re-book using the website as normal. If you encounter any issues please email or call.